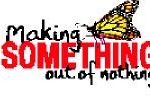 Today on Power 106 The Gleaner Company is equipping you to fix the problems affecting your financial health.

You ask the questions … and a Capital and Credit Financial Group team member will respond.
Your financial expert this Tuesday is Moya Leiba-Barnes, general manager of Capital & Credit Merchant Bank Limited.
A seasoned banker with over 20 years' experience in the financial industry. Leiba-Barnes is responsible for the overall management of retail banking, treasury and investments and branch operations.
Live and Direct!
Listen Real Business on Power 106, Tuesday, July 28, at 9:35 am.
Read in your Tuesday Gleaner
Browse www.jamaica-gleaner.com
The opinions on this page do not necessarily reflect the views of The Gleaner.
The Gleaner reserves the right not to publish comments that may be deemed libelous, derogatory or indecent.
To respond to The Gleaner please use the
feedback form
.