On a day when cricketers would run for cover – rain no play -  and NASCAR machines would not exit their pristine pit-bays, other adrenalin-junkies thank their luck! It was one of those afternoons in St Catherine. The rain entered the venue rather early in the festivities. The rally machines embraced the newly created obstacle and had a wonderful time distorting gravel while spectators scampered to shelter below trailers, umbrellas or any cooperative leaf that could offer assistance!
Monster Machine at play….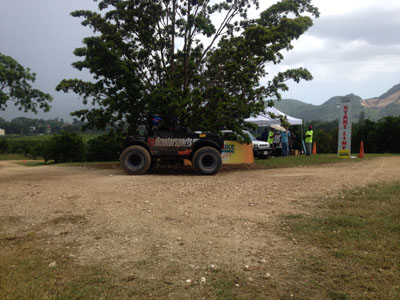 but not for long.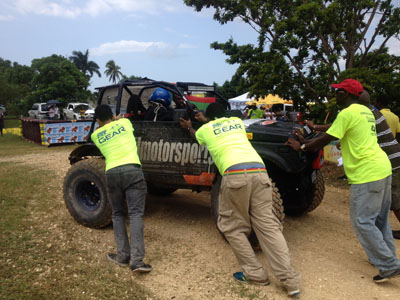 Young Addison grabbed the reins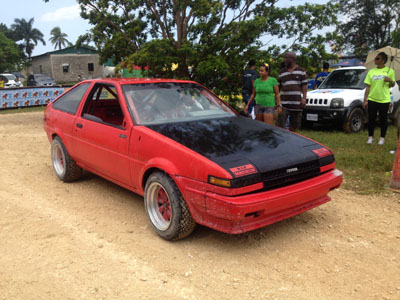 Other machines in the building – notice the angry skies?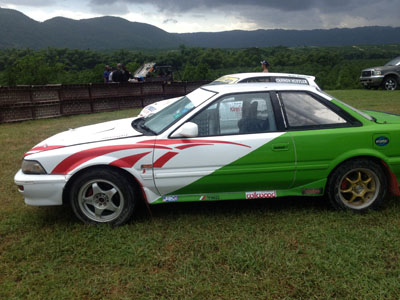 Daryl King's machine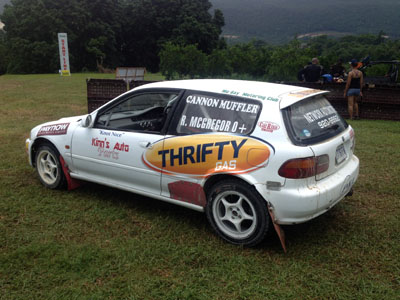 Monster – still in surgery.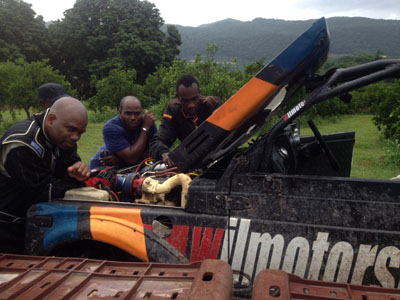 Young Addison was making a mess!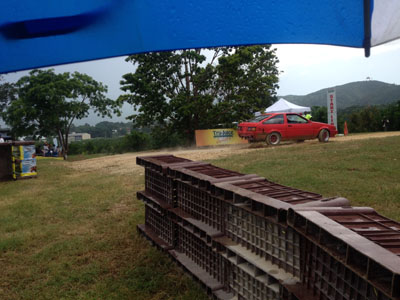 Kyle was using two Evos to build one!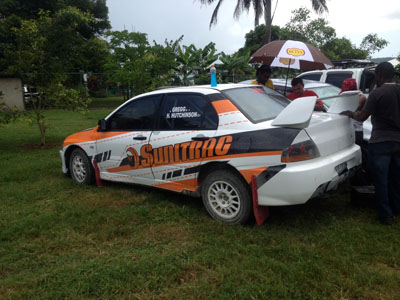 Addison eventually rested – "Mi naa tell no lie – mi enjoy miself!" (as if it was not obvious)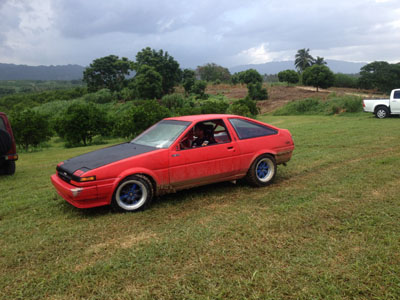 Never usually praised but we all know the wheels of the show would not turn without your involvement. Big up!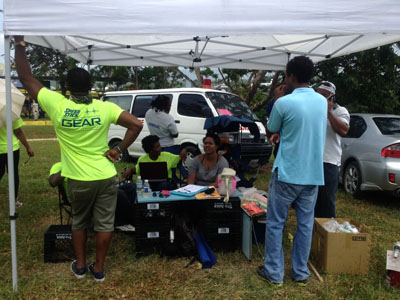 Cecil Munroe Gleaner On-Line Writer