I passed through the heavily promoted car-party, Heelz and Wheelz, on Sunday. This is not the official report, but I was blown away by the unexpected and as such my hand has been forced. This is a secret that will not be kept. My story-telling African heritage, at times, is my most massive enemy, but my culture I willingly embrace, so from my fingers, this brief tale will unfurl!
Where there is fire – there is smoke!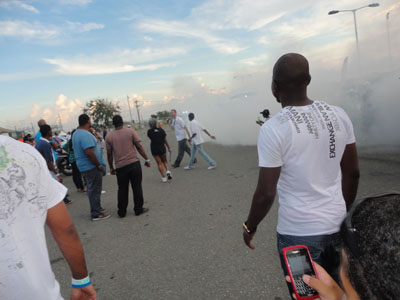 And even more smoke – the product of an everlasting burnout, from an unexpected source.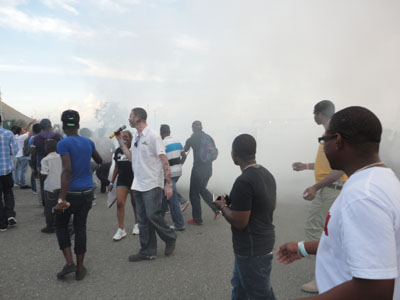 What this white-hot machine could only pretend to accomplish last year (examine front-left tyre)…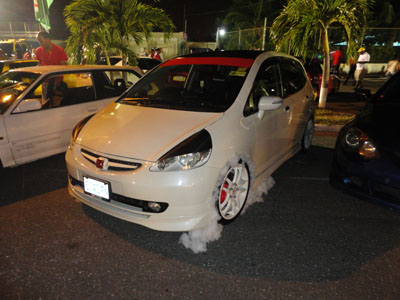 . a voracious, V8-motivated monster, demonstrated with glee!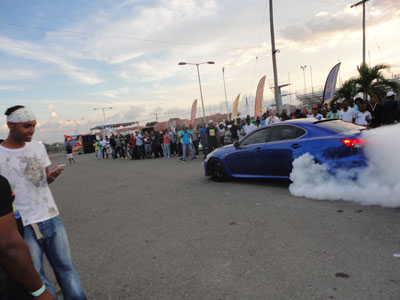 Earlier, before being summoned to tire-shredding duty, the Lexus – yes – the machine boasts such a badge – was a essentially a spectacle, a thing of beauty. So, now that the 'puss is out of the bag' …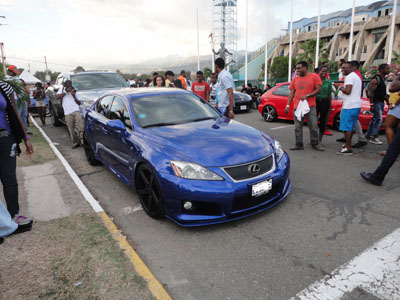 Would you consider hurling this machine around the nearest available track?
Cecil Munroe Gleaner On-Line Writer