December 19th, 2014
by Valerie Anne Mercer-Blackman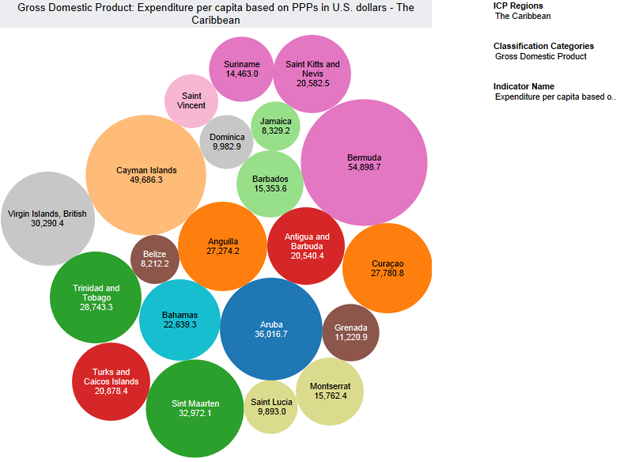 Graphic courtesy of World Bank, International Comparison Program, a visual tool
The World Bank's International Comparison Program (ICP) released its data recently, which uses the most thoroughly developed methodology yet to compare the income of 179 countries in 2011. This is the first time the Caribbean countries participate in the exercise. The program constructs GDP from detailed expenditure data for all countries using the so-called purchasing power parity (PPP) exchange rate. This is different from the regular market exchange rate in that it prices all detailed expenditures across countries at the same 'international' price. As a simplified example, haircut services, which are generally cheaper in developing countries (because wages are lower and they are not traded), would be priced at the average global international price for haircuts in all countries. Consequently, haircut expenditures in poorer countries would generally tend to be higher if valued at PPP exchange rate than if they were valued at the market (US$) exchange rate.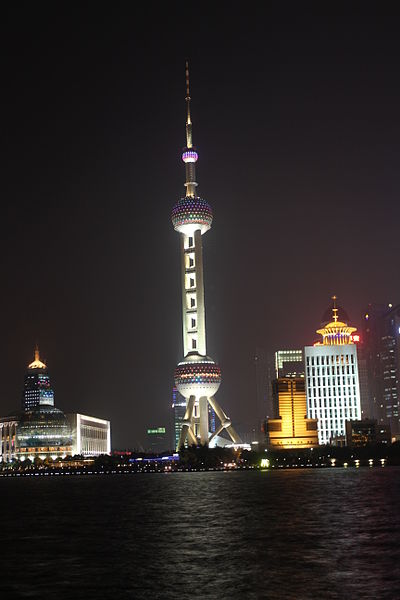 photo by, Haotian0905, photo courtesy of Wikimedia Commons, User, Rotatebot
The big news is that China's economy in 2011 was 87 percent the size of the U.S.'s, according to the exercise's results. Furthermore, given current prices since 2011, it will mean that China will overtake the US to be the world's largest economy by the end of 2014 in PPP terms. This reinforces the importance of more engagement of the Caribbean with China.
Not surprisingly, the results also reflect the big increase in wealth for oil and gas-producing countries.
Table 1 shows the results for the six Caribbean Department's countries. Trinidad and Tobago's per-capita GDP (in PPP terms) is US$28.73 thousand, ranked 42 out of 197 countries, topping our list. The Bahamas is ranked 52nd at US$22.7 thousand, and Barbados is a distant third, ranked 79th, with income levels close to Suriname (column 4).  The numbers for Guyana are ICP estimates since they did not participate in the full exercise. Guyana would have been ranked 134th.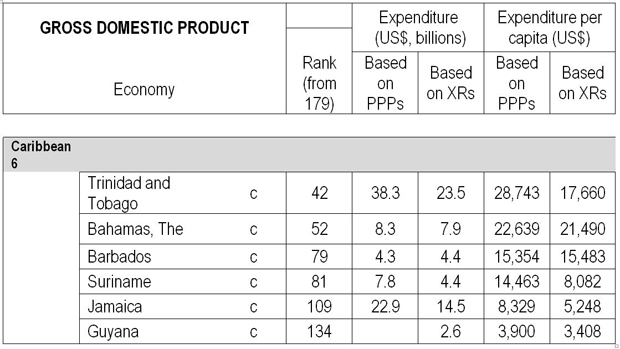 Source: World Bank 2011 International Comparison Program
---
Tags: Caribbean, GDP, International Comparison Program, purchasing power parity, World Bank