December 25th, 2015
by Jermaine Case, Jamaica ConSOC member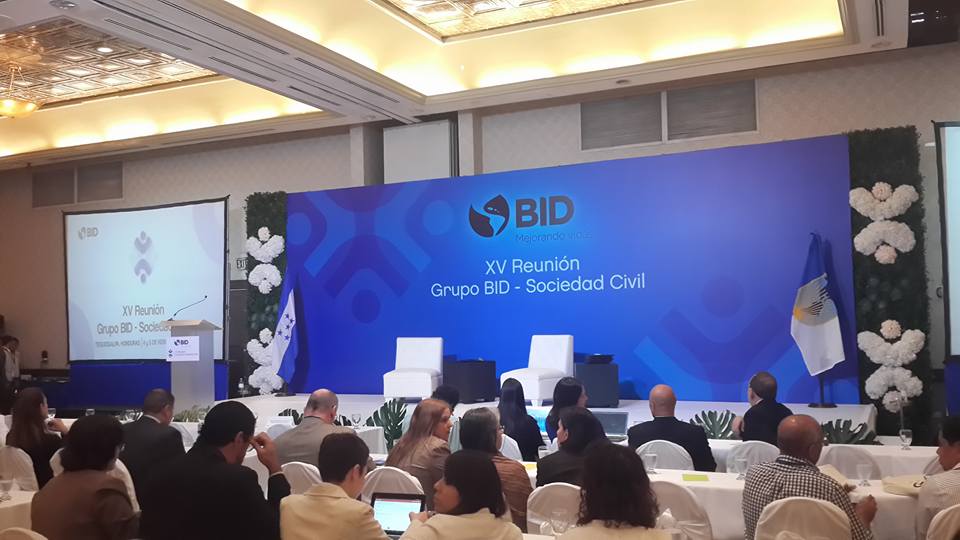 IDB Annual Civil Society in Honduras. Photo author Brodrick Watson
To the uninformed eye, the Marriott hotel erected in New Kingston, Jamaica is just a newly minted addition to the city's towering infrastructure. But as with most things, there is more than meets the eye. Marriott was constructed in part by funding from the Inter-American Development Bank (IDB). As part of this partnership, five at-risk inner-city youth from the country's Citizen Security and Justice Programme (CSJP) were granted six-month internships to work on that project.  The CSJP programme is but one of the many "social innovation" projects that the IDB supports in Jamaica to integrate at-risk youth into the formal economy.
If the term "social innovation" sounds to you like a spell from Harry Potter…well, you're likely in good company. I heard the term used very routinely for the first time at the IDB Annual Civil Society meeting in Tegucigalpa, Honduras on November 4-5, 2015.
But what exactly is "social innovation"? The Centre for Social Innovation at the Stanford Graduate School of Business defines it as "…a novel solution to a social problem that is more effective, efficient, sustainable, or just than current solutions". It further suggests that the "…value created will accrue primarily to society rather than to private individuals".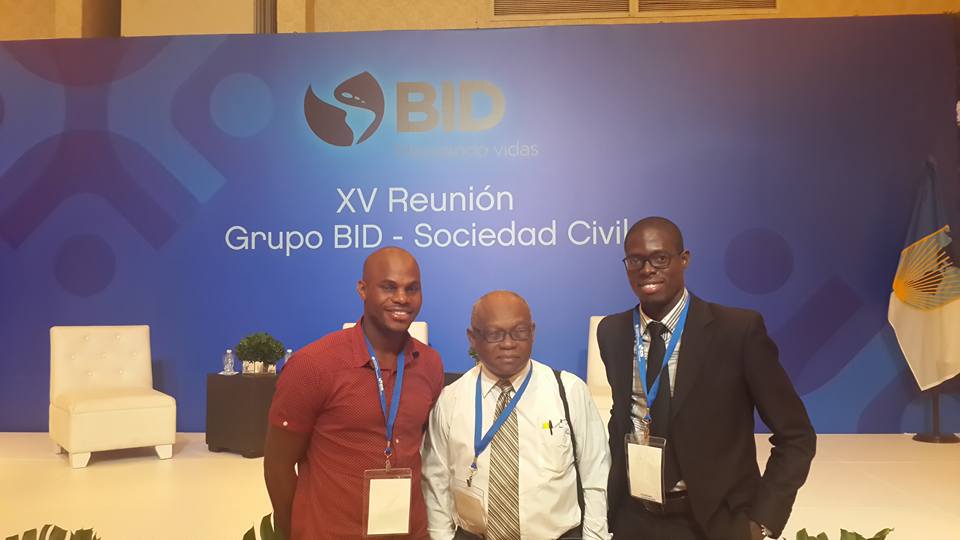 Jermaine Case, Hopeton Morrison and Brodrick Watson of Jamaica ConSOC, Photo Author Brodrick Watson
In Honduras, all participants were divided into groups to design a socially innovative smart-phone app to be used in the city to tackle a social problem. I was fortunately placed in Group "Naranja". The main tenets of social innovation that we agreed were:
Identifying a problem (citizen security)
Saying why it was a problem (high crime rates);
Determining how to solve the problem (effective community participation).
Our app was called, "Juntos". It certainly was not as easy as "abracadabra" but we won the most socially innovative prize! The above are just some of the tenets of social innovation. It does seem like a new mantle that all civil society organisations must assume to stay relevant in these increasingly challenging and dynamic times. Whether you create an app or train inner-city youth to become employable, we can no longer just advocate – we have to innovate!
---
Tags: Caribbean, citizen security, civil society, CSJP, Jamaica, Marriott hotel, New Kingston, social innovation