2 whole days in the air to New Zealand! I almost did not reach. I was scheduled to switch planes in Syndey, Australia. Australia requires Jamaicans to have a transit visa. I ended up having to change my flight schedule –so that I flew straight to New Zealand from Los Angeles. Because of this same visa issue, my Ghanaian teammate missed New Zealand training completely.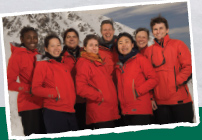 Back to New Zealand – I had noticed some snow-covered mountains from the airplane.
That was where I was going – to Mount Cook, the highest mountain peak in New Zealand's South Island at 12,320 feet. We drove from the airport through beautiful grassland to snow-covered terrain – amazing. We were to camp out above a town called Wanaka for the next week!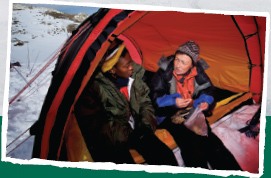 I was glad to see my teammates who feel more like sisters, despite our obvious differences! I went straight to the Singaporean Sophia – who we all call 'Mommy' – for good food. She is a kickboxing instructor with 3 children. Tent teams were chosen. I am in the tent with the Kiwi (New Zealander) – Charmaine (aka Chief), the British reserve – Helen; and the Indian – Reena. The other tent team was the British captain, Felicity; the Bruneian Era – the epitome of tallawah; 'Mommy'; and the Cypriot Steph – who I share music with. I have already started 3 play lists – "On The Ice", "Positive", and "Dance Party". So far, G-Whizz's "Life "and Shaggy's "Strength of a Woman" are our top choices.
We spent the week in New Zealand skiing and pulling about 160lbs behind us. That was excruciatingly hard on an icy morning. The music of choice then was an old one "This is Why I Am Hot" by Mims with Junior Reid and Cham – only the Jamaican remix for me! Nevertheless, by day 3 , I actually felt stronger. My muscles had gotten used to the weight! Fingers crossed for Antarctica! More on the return home for the final training period when you check back here on November 2. You can follow my story at www.gleanerblogs.com/flair.
Contributions to Kim-Marie's expedition can be made at Jamaica National account no. 10870166. Also provide feedback at Jamaica@commonwealthexpedition.com or the South-Pole Trod Facebook Page
1 New Zealand is mainly composed of the North and South Island.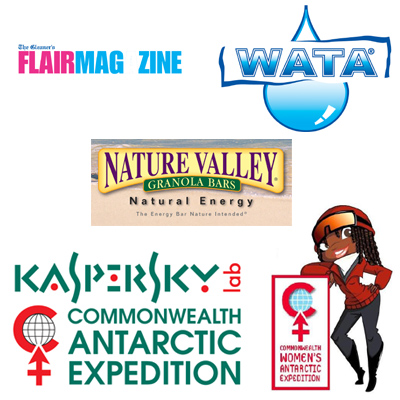 The opinions on this page do not necessarily reflect the views of The Gleaner.
The Gleaner reserves the right not to publish comments that may be deemed libelous, derogatory or indecent.
To respond to The Gleaner please use the
feedback form
.