July 31st, 2015
Pericles Maillis is an extraordinary man, and as his first name suggests, a great fighter and champion (the ancient Greek Pericles is normally portrayed with his helmet firmly on his head). I had the honor of meeting him, if only briefly, at the BirdsCaribbean 20th International Meeting in Kingston, which ended yesterday (July 29th). The five-day conference brought together 200 delegates from across the Caribbean, the United States, the UK and from as far as New Zealand to discuss birds and conservation issues.
What is worth fighting for, in Mr. Maillis' view? The title of his presentation at the conference is evocative, and sums up what is really dear to his heart: "Restoring our parts of Earth: For we humans, for birds and for all life." 
Mr. Maillis, who lives in Adelaide National Park on New Providence Island, Bahamas, is no nerdy scientist. He is a well-known attorney at law with a thriving practice in Nassau. At the same time, he is a farmer, fisher, hunter…and a passionate conservationist and environmental advocate. He is a stalwart of the Bahamas National Trust for Places of Historic Interest and Natural Beauty – a rather marvelous and well-run institution established by an Act of Parliament in 1959, which runs the islands' national parks system. I wish there was a similar agency in Jamaica.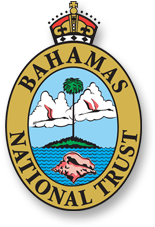 As I listened to Mr. Maillis' presentation, I realized he is a practical man, with a clear-eyed view of what needs to be done to improve the environment and thus the quality of life of Bahamians. With an emphasis on the word "done." By his actions, Mr. Maillis has proved he is not one of those who pontificate about the environment and actually do nothing; he likes to get his hands dirty.
Mr. Maillis believes in work, in direct action – and it is collective action he is talking about. Do you remember that old slogan "Think Globally, Act Locally"? Mr. Maillis is a perfect example of this. He is not content with enjoying his beautiful seashore property with his family. He gets the surrounding community actively involved in his projects. And on the broadest possible scale, he believes, "Governments, all scientists, farmers, citizens, all must work together for the planet." It's a question of our survival as humans; ultimately this is what conservation issues have come down to.
Just before the Earth Summit in Rio de Janeiro in 1990/91, Mr. Maillis undertook a major restoration project on his land – the Adelaide Creek Wetland Restoration Project. The creek, which had been damaged and blocked by earlier developments, needed clearing out and unblocking, so that water could flow smoothly into the sea again. Mr. Maillis sensitized politicians to the work he was doing, held town hall meetings and got students to serve as volunteers on the project. "We had to get rough," he said, admitting to the occasional use of bulldozers to get the job done. At the same time he spearheaded a clean-up project in the nearby village, clearing away eighty tons of garbage, old cars and the like. It was all hands on deck.
Eventually, he got buy-in from the politicians, who attended the ceremony for the completion of the project; Mr. Maillis showed slides of the men in suits, sitting on chairs perched precariously in the mud. As he put it, "The politicians always want to get out in front" when something is happening.Certainly, Mr. Maillis is a man who has all the right contacts; he also has the vision and the drive – a true champion of sustainable development. However, he does not want to do it alone. Working in partnership with the community – hunters, farmers, schoolchildren, business people – is the only way to go.
As a hunter himself, Mr. Maillis is convinced that "educated hunters are the absolute best allies" in conservation actions. This interests me; I have noted that the Caribbean Coastal Area Management Foundation (C-CAM) collaborates with the local gun club in the Portland Bight Protected Area, which has its own vested interests and supports C-CAM's work. Mr. Maillis has been particularly involved in a game-bird management program, focusing on the lovely White-Crowned Pigeon (our "Baldpate").
I mentioned earlier that Mr. Maillis is not a scientist by training; but he has carefully studied ways to restore habitats and biodiversity. He is convinced that the replanting of native trees (not the invasive casuarina or Australian Pine, which has got a foothold in the Bahamas) is the way to go. He calls this a process of "retrenchment"; recreating forests of native trees, a veritable arboreal Noah's Ark. He believes it is important to plant in clusters and thickets of trees; and if, like his wife, you like "pretty flowers," make sure they are native plants that attract birds, butterflies and bees. In built-up areas, he suggested "biotic corridors" from the mountains to the sea, where a diversity of species could flourish. Native trees hold chemistry in their leaves, enrich the soil and offer real protection against storms (much more effective than piles of boulders, breakwaters and walls). Mr. Maillis has set up nurseries, where local people can purchase native plants and trees.
Question: How many Jamaicans know their native plants and trees? They are, of course, not necessarily the most common ones. In our urban residential area, many native trees such as lignum vitae and guango have been cut down to make space for ugly townhouse developments. Imported palms and the like, planted in these compounds, are a very poor substitute. Perhaps we should take time to find out the names of these trees and plants, and where to find them. They will provide a thriving habitat for birds – and humans.
Think globally. Act locally. Yes, perhaps we should revive this concept. It still has a certain ring to it.
"We're not going to give up and die," says Mr. Maillis, defiantly. At this stage, we, and Planet Earth, certainly cannot afford to do that.
Meanwhile, Mr. Maillis is busy restoring his part of the Earth. How about yours?
Tags: Bahamas, Bahamas National Trust, BirdsCaribbean, Caribbean, Earth Summit, fishing, hunting, Pericles Maillis, Rio de Janeiro, shooting, sustainable development, wetlands