July 25th, 2020
I have been reading quite a lot about our state of mind during COVID-19. Indeed, mental health remains a major concern as the pandemic continues to bite in some parts of the world. Now that the initial panic and confusion is over, here in Jamaica we are panicking less, but still confused and muddled, not knowing which way to turn. Where are we all going to be by Christmas?
We are told that people are breaking the rules (including a high-profile eating/drinking establishment, which persisted in its rule-breaking even after it had been closed!) Furthermore, I am tired of reading anecdotes (whether concocted or not) about people (mostly returning Jamaicans) arriving at the airport and running around, socializing and sorting out their business, without going into the required quarantine. And yet, very little is being done about these transgressors, apparently, while the law-abiding ones throw up their hands in despair.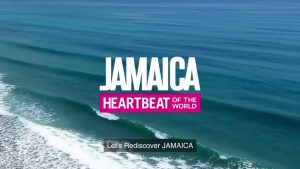 At the same time, the Ministry of Tourism has had the bright idea of encouraging Jamaicans (yes, us, the ones who are here all the time) to "Rediscover Jamaica." Had we lost Jamaica? We are told that Jamaica is the "Heartbeat of the World." Some of us are really quite offended by this. We are the last resort (pun intended), since the arrival of tourists from the COVID-infested United States isn't quite panning out as intended.
Are we Jamaicans being taken for fools, I wonder? I, for one, am not going anyway. Although it is hardly used these days, the Ministry of Health and Wellness' injunction to "Tan A Yuh Yaad" (Stay Home) is still largely working for me.
So, what kind of state of mind are we left in, as COVID-19 numbers continue to rise steadily as the background to our lives? We are consoling ourselves with music and online entertainment of various kinds (Netflix and others are undoubtedly booming) but quite a bit of that is more flashbacks and how things used to be, such as the weekend's Reggae Sumfest broadcasts. I have been indulging in classic movies; and again, this is the ultimate nostalgia. Black and white, soft focus heroines and shadowy heroes; this is working fine for me. I have realized that YouTube has unexplored depths.
So, down memory lane we go, carried along on the wave of yesteryear (or even early this year; who could have possibly imagined on New Year's Eve that we would be in this state, six months later?) Facebook doesn't help, reminding me of the lovely things I was doing one year, two years ago. My personal blog is celebrating ten years this summer, so I will also be sharing some of my half-forgotten (or completely forgotten) posts on my social media platforms. The best place to find me is on Twitter @petchary.
Oh, and I am so happy that I have ordered a Kindle and it's on its way. A reading binge is definitely in order, at this point. A few long foreign novels will keep me quiet. I can shut out the complaining, the anxious questions that no one can answer, the news..news…news…even "The Man Who Lives in the White House. If I try hard enough.
As for the post-COVID era, I read an interesting article today, written in June this year, about "radical acceptance." This resonated with me:
It is a hard truth to swallow but: There won't be a return to "normal." I would argue that much about our former life was actually abnormal—its frenetic pace, its inequalities, and its injustices.
Indeed, as is often the case, the "good old days" weren't always that wonderful. We were looking at them through rose-colored glasses, perhaps. We should accept the past for what it was, and not struggle to go back to that less-than-perfect normal. Maybe we can, actually, create something better.
And maybe I need to stop wallowing in nostalgic yearnings and start looking forward.
Yes, let's do that.
Tags: blogger, classic movies, COVID-19, Donald Trump, film, Jamaica, Kindle, mental health, Ministry of Health and Wellness, Ministry of Tourism, quarantine, Rediscover Jamaica, Reggae Sumfest, social media, tourism, Twitter, United States, YouTube