August 18th, 2015
A few days ago, I spoke to a group of University of the West Indies students about "Finding My Activist Voice Through Social Media: Activism vs. Slacktivism." That last word was a new one for me, but I was honored to be invited to talk to such a bright group of young people, and it was an unusually delightful morning. The occasion was the UWI Leadership Program's (UWI Leads) two-day Student Leadership Conference, preparing members for the upcoming academic year with plenty of food for thought and useful training and leadership skills. UWI Leads does not describe itself as a "club," but an empowerment for students which creates partnerships with organizations such as National Integrity Action (NIA) and Respect Jamaica.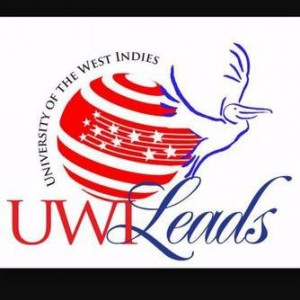 The students came straight from a presentation on climate change, so their heads were probably spinning. If there is one issue that one could generate huge amounts of activism around, it's climate change. It is about time we stepped things up here in Jamaica, ahead of our first Climate Change March on October 24 (please save the date! More details to follow).
Now, I know young people spend endless hours playing around on social media. Thousands of cute photos and "selfies" are posted on Instagram and Facebook daily. There is much chat, jokes, teasing and flirting and even arguments. There is, of course, nothing wrong with leisure activities and "down time" on social media platforms; one wants to have fun, show off one's latest outfit/boyfriend/slim figure/consumer item. However, if that is 100 per cent of your output, you are far from becoming an activist. I always think of the word "slack" as meaning "lazy" (although I know it has other Jamaican meanings) – so, to me "slacktivism" has an element of time-wasting. If you want to be considered a leader, aren't there better ways of communicating, so that people will sit up and listen to what you have to say? Use your social media time wisely!
Having got that out of the way, how does one develop a profile of activism online, and actually put it into practice, out there in the "real world"? The first thing to do, I would suggest, is to define one's goals; write a personal "mission statement." What makes you "tick"? What is your passion? We all have at least one issue that resonates with us, and it could be something very specific: housing for the elderly, malnutrition among schoolchildren, marine pollution, organic agriculture, child sexual abuse – there is so much. Make sure that your online audience gets to know what guides you, what moves you.
Much of what we discussed during this session at UWI Leads' conference was, indeed, as much about leadership as it was about social media – which, as has been said many times before, is merely a tool, albeit a powerful one. In other words, you must know yourself; and that is the firmest foundation you can build your activism on. An activist does not bend with the wind; he/she sticks to core principles and beliefs. In addition to sheer dogged determination and stubbornness, a great deal of patience is required. Activism is not short term work; and it must have strong roots, even if it takes a while to put them down.
I was asked this question in two or three different ways: How do you make that next step? At some point, I noted, you must step away from that laptop, put down the smartphone, and go out there. Get involved, on the ground. Yes, but how? I was asked. It seems to me sometimes that young people find themselves a little trapped in a virtual world; and perhaps on campus it is especially hard to break out of that internalized world. One feels comfortable online, able to express oneself confidently, even eloquently. But when it comes to taking that step "outside," one can easily get cold feet. It is hard for a Jamaican (especially a youth with little life experience) to go out on a limb, alone. So I suggested joining a group (NIA, for example) whose aims coincide with one's own; this will bring the much-needed confidence through learning, training, collaboration and so on. This will strengthen one's activism.
Building a support group of like-minded people is crucial for young people. Participating in events that focus on the area of one's activism; asking questions; networking; learning; researching – all these activities will help strengthen that foundation. These "outside" activities will, of course, also fuel one's online strategies, amplify one's voice, and hopefully gain one some valuable supporters. Those people will know that you are not just someone who tweets endlessly, without actually doing anything.
The other strategy is volunteerism. OK, young people have all heard that before – "Go out and volunteer, help somebody!" Sometimes it can sound quite dull – a chore, if you like. Why should one work for free? And yet, volunteering in a field that is of interest to you is an incredibly valuable experience that in an oblique kind of way also builds your leadership skills. You jump out of your comfort zone, very often, meeting people you would never otherwise cross paths with. Also, you learn. Learning is so important – and then, sharing what you have learned is equally so. That's part of leadership.
As Jamaicans often like to say, when you are an activist – whether online or out in the community – "The race is not for the swift." Don't expect instant results. It is hard to say this to young people, who tend to look for instant gratification (and who doesn't love that, when it happens). All that I can suggest is to look for the small victories. Make a note of any key support you have won, even if it's a "retweet" from an influential public figure, or a new follower on your blog.
All the tools are laid out there, for you to make it work. Just pick and choose them carefully – and use them for good. No slacking!
Tags: activism, Climate Change, leadership, National Integrity Action, Respect Jamaica, social media, Technology, University of the West Indies, UWI Actuarial Society, UWI Leads, volunteerism