July 14th, 2016
WMW Jamaica (formerly Women's Media Watch) is one of Jamaica's most resilient, focused and long-running non-governmental organizations. Founded in 1987, WMW is volunteer-driven and passionately focused. Over the years, it has worked with journalists and diverse groups of women (and men) to raise awareness of gender – and how we talk, write and report on gender issues. WMW does a terrific job.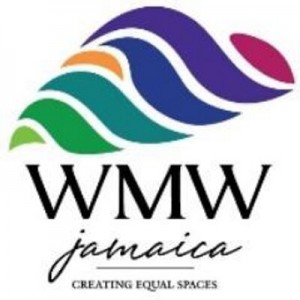 On July 13 I attended the launch of the Regional Report on the Global Media Monitoring Project (GMMP) 2015 – the Caribbean edition, that is, covering 15 Caribbean countries (not only English-speaking), 120 media houses and outlets (newspapers, broadcast media, Twitter and Internet news sites). The GMMP began in 1995, with volunteers monitoring men's and women's presence in their respective countries' news. WMW was involved from the start.
Last year in the Caribbean, over 120 news sites were monitored, providing over 600 news stories. So did we see more men than women in the news, and in what roles? Out of the nearly 3,000 "people in the news" that appeared in the Caribbean section of the survey, 28 per cent were women and 72 per cent were men. There was a higher percentage in Jamaica last year (35 per cent) – probably because of our female prime minister. Overall in the region, the percentage of stories with women as the main focus was just fifteen per cent! And these were mainly stories on crime and violence. Considering that women make up just over half of the Caribbean population, this is woeful. However, eighteen per cent of the stories actually referred to gender equality and human rights – higher than most other regions in the world in the GMMP, surprisingly. And – not at all surprisingly, to me – nine out of ten stories (92 per cent, to be precise) either did not challenge gender stereotypes (whether male or female) or actively reinforced them.
Well, those are just a few of the statistics. The dominance of the patriarchy – or the old boys' club, if you prefer – really showed itself in the roles in which men and women appeared. In other words, what title or importance was attached to men and women, in a news story? Is the media contributing to both male and female stereotypes by portraying women as "the mother of" or "the girlfriend of" in news stories? Is it suggesting that family is not so important for men? Many women had "no stated occupation," but the feeling among the audience was that a man "must have a title."
There is one issue that we must take note of, however. Prior to our meeting, WMW had presented the GMMP study to practicing journalists. The discussion included leading journalists and academics as panelist. While we stakeholders can analyze and discuss the shortcomings "until the cows come home," (that is, ad nauseam) we must keep in mind that local newsrooms are largely overstretched and under-resourced. "We just want a story," is the journalists' cry. There is no time to examine one's story and think "Do I have enough gender balance, here? Am I perpetuating a stereotype?" Television producers are anxious to put together a panel, call the always-available heads of organizations (mostly men) – and end up with a "manel" – the same old male faces (young faces do not commonly appear). There is never enough time – not even enough time to attend a free training workshop that will enhance their work. So that is the reality that sets in, for media practitioners, who have learned all the "right things" at journalism school. However, Indi McLymont Lafayette of Change Communications pointed out that "gender-sensitive reporting is a skill" that has to be learned. She has worked on this issue at Panos Caribbean for some years now.
So how can we redress the balance? Students and members of the I'm Glad I'm a Girl Foundation at Mary Seacole Hall who attended the session were encouraged to put themselves forward in the media, both traditional and online. Just say "yes" to every opportunity to express yourself in the media, I told them. Gender specialist Judith Wedderburn added that it is important, too, to do your homework and get yourself well informed, and to "choose your subject" and learn it well. By the way, I am delighted that Foundation members are now taking it in turns to contribute to a thought-provoking blog, leading up to their summer camp for girls from disadvantaged communities (this will take place in the last week of July). I gave them a talk about blogging a few weeks ago, and am so happy that, with the encouragement of the inspiring Nadeen Spence, they are now a community of young bloggers.
Another point that dawned on me during the discussion is that measuring media content is an inexact science. There are so many nuances to take into account. Although this study focused on items identified by media houses as straight "news," the line is blurred. Is a story about a dancehall DJ's brother having a dispute with a neighbor really news, or entertainment, for example? The media house decides.
Since the survey began in 1995, there have always been more men than women in the news. It seems to me that progress has been remarkably slow.
Should we be content with such baby steps?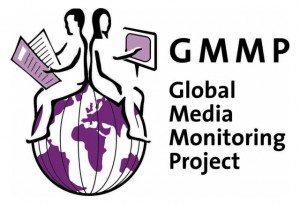 Tags: Caribbean, gender equity, Global Media Monitoring Project, I'm Glad I'm a Girl Foundation, Indi Mclymont Lafayette, journalism, Judith Wedderburn, Mary Seacole Hall, media, Nadeen Spence, NGO, Panos Caribbean, training, University of the West Indies, WMW Jamaica