August 7th, 2017
National Integrity Action (NIA) always has a full plate of activities. Its small, young but closely-knit team, working from its New Kingston hub, reaches out to a wide cross-section of communities and age groups across the island – from uptown Kingston to rural St. Elizabeth. NIA believes in partnerships; and one of its current partners is Youth Crime Watch of Jamaica.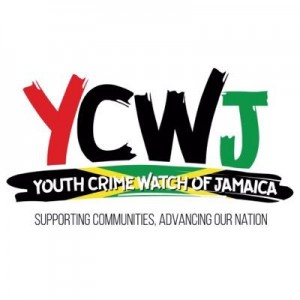 What is Youth Crime Watch of Jamaica (YCWJ), you may well be asking? Well, it is a non-governmental organisation – led primarily by youth, for youth – that was established in 2004 under the aegis of former U.S. Ambassador to Jamaica Sue Cobb's Building Bridges Initiative. Ambassador Cobb, a Miami native, was familiar with Youth Crime Watch of America (YCWA) in that city; YCWJ is – or was – one of many international offshoots of that non-governmental organisation, which sought to support at-risk youth in communities vulnerable to crime and violence. YCWJ adapted and developed its own Jamaican version. I remember the launch event well, at St. Patrick's Foundation in Seaview Gardens, with the amiable Fabian Brown; and a hectic week of training with YCWA at St. George's College, involving community police officers, teachers, NGOs, social workers – and of course young people from at least a dozen schools.
The 13 year-old organisation has been through changes since then, but all good changes. It now operates under the steady hand of the University of the West Indies' Department of Management Studies (its Social Enterprise Department, headed by Dr. K'adamawe K'nIfe). Over the past five years or so, YCWJ has engaged in education and community outreach, research and advocacy, and social enterprise and innovation projects.
"You are the leaders – right now!"
So said Minister of State in the Ministry of National Security Senator Pearnel Charles at the Graduation Ceremony for NIA's Integrity Ambassadors Program on June 19 at the University of the West Indies. He told the packed room of students and community members (the latter all in their branded NIA polo shirts) that they are not "future leaders" wearing business suits – they are leaders of today. The group was excited and slightly restless, but paid attention to Senator Charles' exhortations to look at the "man/woman in the mirror." Integrity, he suggested, must be a built-in part of one's character. Ambassador Cobb, who was keynote speaker at the event, nodded agreement, alongside Dr. Patrece Charles (yes, the Senator's sister!) who is Deputy Executive Director of NIA.
Ambassador Cobb talked about uncovering the wealth of a nation. She referred to a report by the World Bank on Environmental Economics  that noted that, on average, social capital was the most critical element of a nation's wealth – in fact, it was measured as 78 per cent of it. Natural resources (4 per cent) and produced capital (18 per cent) were much smaller contributors to wealth. Social capital means, of course, we humans – citizens who make up the nation – and who must build it up. How important it is, then, to build trust in institutions. How important it is, to trust oneself – to value and respect oneself.
"Figure out where your strengths are," said Ambassador Cobb. "The biggest cause of failure is fear of failure. You are afraid of being embarrassed, if you fail. How dumb is that!" 
The audience laughed.
Some of the Integrity Ambassadors had interesting things to say about how they see the anti-corruption fight:
Corruption is seeking the easy way to get around things. But there are no short cuts. (Kimani Whyte, Jacques Road community)
There is a difference between corruption and simple wrongdoing – it's a challenge. (Master Trainer Coleen Phillips, Teacher at Clan Carthy High School)
And there was this: Integrity for me is doing the right thing, without compromise.
By the way, YCWJ's program Integrity Pays, supported by NIA, held a vibrant working session on July 28. Guided by Dr. K'nIfe, presenters presented not only what the problems were (youth are already well aware of those) but solutions – ways to move themselves from the stigma of where they live
"It rough, you know," said one presenter at that July session. However, he motivated the group to support each other, to be patient and determined – and to find "a new road, a new track" through enterprise, hard work and focus. Despite the many obstacles (including the ever-present stigma of living in disadvantaged communities) that face our young people.
Co-Chair of the event, "Creative Activist" and social entrepreneur Randy McLaren's comment on integrity, incorporating his usual wit and humour, echoed these sentiments: "Character is important," he said. "It's about what you are doing when no one is watching – are you tiefing the dumplin' out of the pot?"
The young people assembled got it. They want to value themselves.
They do not want to be dumpling thieves.
Tags: Ambassador Sue Cobb, Clan Carthy High School, Department of Management Studies, Fabian Brown, Integrity Ambassadors, Jacques Road, K'adamawe K'nife, Miami, Ministry of National Security, National Integrity Action, NGO, NIA, Pearnel Charles Jr, Randy McLaren, Seaview Gardens, social capital, social enterprise, St. Patrick's Foundation, U.S. Ambassador to Jamaica, United States, University of the West Indies, volunteerism, World Bank, YCWJ, youth at risk, Youth Crime Watch of America, Youth Crime Watch of Jamaica