May 30th, 2018
A friend of mine, who lives in much colder climes in Europe, recently expressed anxiety over a brochure that arrived on his doorstep, on how to prepare for crises: an act of terrorism, a natural disaster, a cyber-attack – perhaps, even, a military invasion of some sort.
"This is a frightening reality check," my friend noted. Indeed – especially for a peaceful country that has not been involved in any war for centuries.
However, those centuries have passed; that was then, but this is now, I reminded him. We cannot turn the clock back.
The fact is that there have been numerous terrorist attacks across Europe over the last decade or so. Last year, cars were driven into popular neighborhoods in London and Barcelona, killing many. Natural disasters caused by climate change are increasing in frequency and intensity. Last year, Portugal and Spain were ravaged by wildfires, and in Italy, there was the deadliest avalanche in a hundred years. There is also considerable political uncertainty in Europe. Quite apart from the Brexit crisis (yes, I would call Brexit a slow-moving crisis) and the ongoing issue of migration, there was the chaotic Catalonia situation, which has not quite been resolved. Now, Italy has not had a government since March, because no political party has been able to form a majority. Self-doubt is creeping in across the European Union. God knows what Tsar Vladimir Putin has got up his sleeve.
And then, of course, there is that slightly unhinged man in the United States and the slightly surreal North Korean leader, playing dangerous games; while Israel and Gaza are busy lobbing missiles at each other across the border.
The pressure is on. Nothing is predictable anymore. Strange occurrences that used to take place once in a while are now becoming commonplace (floods, for example). Expect the unexpected, as they say. At least, be aware of what may or may not infringe on our own comfortable space, wherever that may be.
Perhaps developing countries are more accustomed to a constant state of flux, a certain element of uncertainty. We don't take things for granted, even if we often yearn for "the quiet life." Here in the Caribbean, for example, we are awaiting the start of the 2018 hurricane season with some trepidation. Whose turn will it be this year? Or will the same islands get battered once again? It's possible. Perhaps no one will get hit.
Last year I spent some time in Sri Lanka and realized that their uncertainties are multiple and complex. A protracted civil war, which ended just nine years ago, had left many thousands dead, thousands more displaced, hundreds still missing, and much bitterness. Now, after some violent incidents on the island last year, the specter of civil war was raised again, and fears heightened. So, yes. While one admits the possibility that all these bad things may happen all over again – this year, next year? – one cannot live in a state of panic. One prepares oneself, as best one can.
Hopefully, we will never reach the state so vividly depicted in apocalyptic nightmares like the Mad Max movies. We will not end up raging, half-crazy, across a dystopian desert in ragged machines.
Or perhaps we will.
I recently joined a venerable institution, The Farquharson Institute of Public Affairs (FIPA). You may have heard of it. It celebrated its centenary last year and is forging ahead with new projects, so you will certainly hear more about it soon. Please look for FIPA on Facebook.
So, at our meeting today, some words had been inscribed on the whiteboard. I am not sure whose words they are, but they seemed quite relevant:
Peace is the result of retraining your mind to process life as it is and not as you think it should be.
This is the world. The "Keep Calm" memes are really quite annoying, but what more can you do than…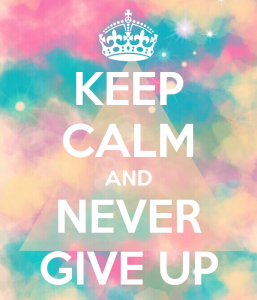 That's my advice, anyway. And perhaps that crisis preparedness brochure was just a tad over the top.
Tags: Brexit, Caribbean, civil war, Climate Change, Donald Trump, Europe, European Union, Farquharson Institute of Public Affairs, floods, human rights, hurricanes, natural disaster, Sri Lanka, Technology, terrorism, United States