December 28th, 2019
2019 has been the year of "Internet shutdowns." No, I am not talking about Jamaican companies that fail to deliver the services that we pay for. I am talking about shutdowns initiated by governments that are afraid of their own citizens.
The Internet has become the lifeblood of many societies in almost every country you can name, whether developed or developing.  It fuels business and commerce, private communications, the financial world, the arts…basically every aspect of human activity.
In Africa this year, there have been several cases in which governments, at regular intervals, engage in disrupting access to mobile networks, broadband and social media. This tends to happen when there is some kind of civil unrest – or before elections. Misinformation and/or disinformation of the public is another tactic used. Global Voices documented a number of instances in their 14-part series: Writing Toward Freedom: Politics and Digital Rights in Africa.
By the way, what is the difference between misinformation and disinformation? It is  important to clarify this in our complex digital age (although it's true to say that these strategies have been around for a very long time, even if under different names). Both are all too common in our social media world, which is borderless. Did you know there is something also called mal-information – perhaps the most insidious of all? UNESCO has a very useful online resource that breaks it all down; designed for journalists, this Handbook is helpful for many users of the Internet and communications practitioners in general – especially social media, trying to make sense of the "jungle out there."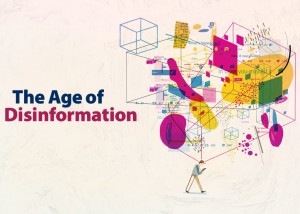 Misinformation (a little like "mis-take" or "mis-apprehension") is information that is unintentionally erroneous. It can be corrected, apologized for, etc. It may create only temporary harm, as a genuine error of fact.
Disinformation is deliberate, sustained, carefully timed – and untrue. It is intended to harm or discredit one's "opponent" and to instill in the recipient feelings of distrust, concern, anxiety, anger – a host of negative emotions. Hitler's propaganda minister, Joseph Goebbels, was a master of disinformation, even without the benefit of the Internet. It was wartime then, and his primary target was the Jewish people and little else; but even now, Goebbels' "Principles of Propaganda" look familiar. He had it all worked out, and so do the disinformation masters of today, who seek to manipulate election results and twist public opinion.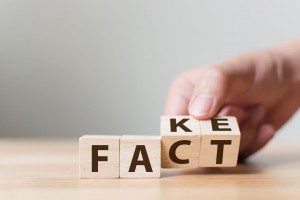 Mal-information is described in the Council of Europe's Information Disorder Report of 2017 as "information that is based on reality, used to inflict harm on a person, organization or country." It's based on reality, but it is not the full story. It is taken out of context. As we scroll through timelines and click, it's easy to be taken in by half-truths. So easy.
Internet shutdowns, the "fake news" phenomenon, "bots" on Twitter, doctored videos and photos on Facebook, and so on – all come down to a matter of trust. Governments don't trust their citizens not to plot against them. Citizens don't trust their Governments to be transparent. Governments don't trust the media to report fairly and without bias. Citizens don't trust the media for similar reasons. Media doesn't trust the Government either. Citizens don't really trust anything much online, let's face it. A recent global study suggested that distrust of social media is leading to a general lack of confidence in the Internet.
Is all of this having a harmful effect on our democracy? Not necessarily. We just have to be sharper and smarter in the way we use the Internet. Our very own Broadcasting Commission of Jamaica (@BCJamaica) provides excellent guidance, with some well-crafted videos addressing critical issues that we face every day on social media. Some of us are very lost and confused, online. We need to "wise up" and recognize "fake news" when we see it.
Here in Jamaica, we need to be very thankful indeed that we are not affected by Internet shutdowns – unless, of course, one of our Internet providers has another crisis. However, the digital world is becoming increasingly murky. We need to keep our eyes and ears open, and switch on the little light on our helmets as we navigate it.
We want the Truth! But it's not so simple, these days…
Tags: Africa, Broadcasting Commission of Jamaica, Council of Europe, digital rights, disinformation, elections, Facebook, fake news, Global Voices, human rights, Internet, Jamaica, Joseph Goebbels, journalism, malinformation, misinformation, politics, propaganda, social media, Technology, Twitter, UNESCO