Despite 1 complete year between each staging of the event, Rally Jamaica has an uncanny way of sneaking upon a n.g.a (n word)! Apparently it came too soon and the competitors wanted additional time to prepare their machines. The document I read stated that Scrutineering would begin at 11am,  so I got there at about that time to grab the early birds. Surprise, surprise – I was the early bird! At 11:15 am Ian Webb and his scrutineering team had only thumbs to check! Only one machine was at the location and to add insult to injury it failed the tech check!
Would they actually show? They trickled in like Portmore's water supply (rather slowly)!
Confirmed – Rally Jamaica 2013!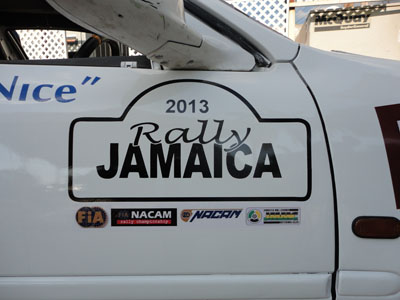 Christopher 'Teach' McFarlane's machine.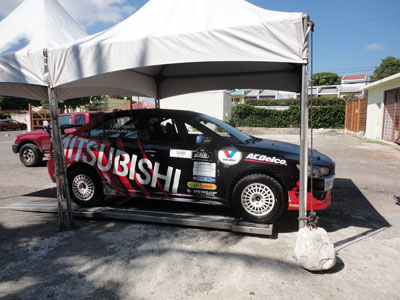 I. am.Teach. – the machine was heard saying "what do I need to do to pass?"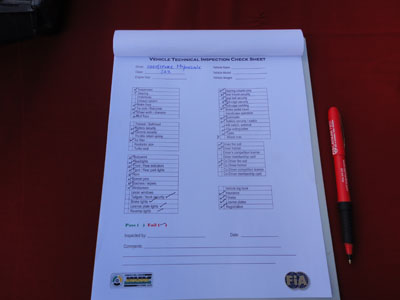 Peter Jaggon's machine.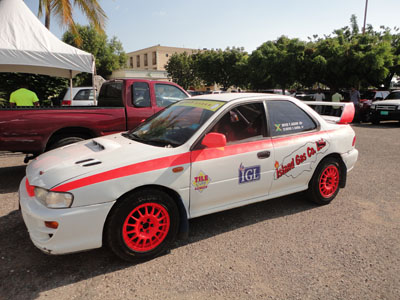 Daryl King in the building!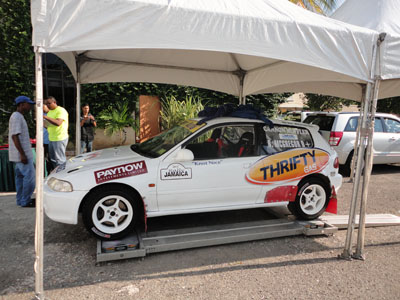 Thomas Hall will keep the Toyota fans happy.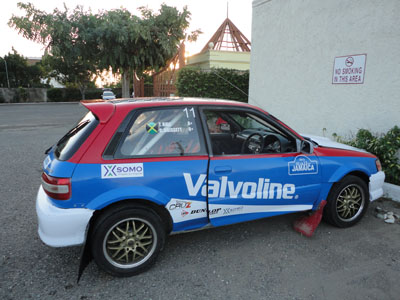 Trini Group N Subby. While I was taking a few shots of this Subby I spotted Penti's WRC machine at another section on the compound – I left the tent area faster than a lotto scammer fleeing the police!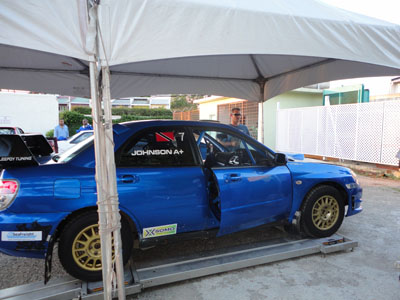 Remember the phrase – money can't buy you happiness – It is all a lie! Have a look at happiness!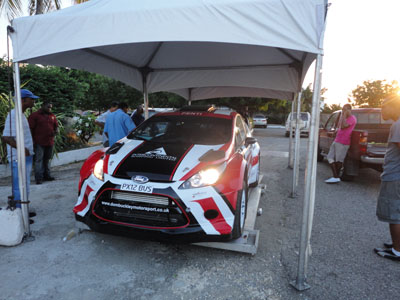 I heard the motor as it was directed from point A to point B. The videos cannot prepare you for the sound that exits a WRC machine's high tech exhaust system – Air mixed with petrol and then lit cannot sound that good! I am expecting a gratifying symphony of mechanical harmony when it explodes on the stages!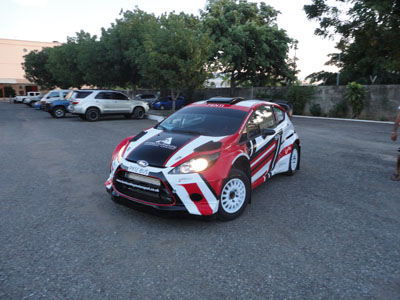 Yes -  it attracts attention.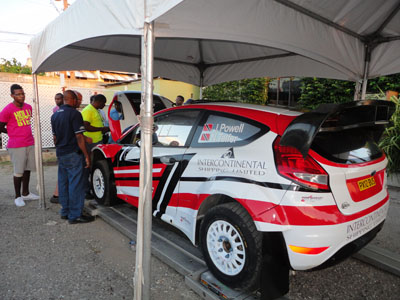 Joel Jackson – checked and waiting on the 'food' he will devour in Group N!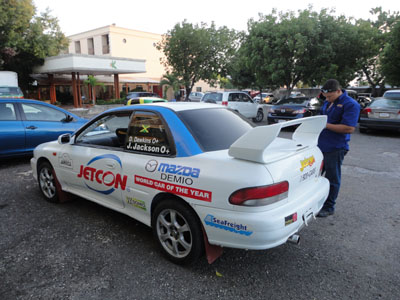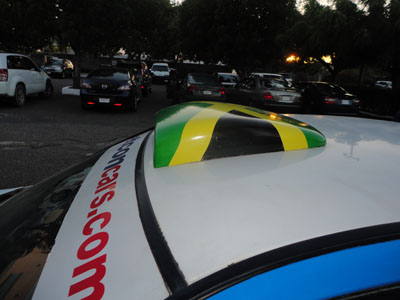 Rally Jamaica 2013 promises to be an early Christmas present! Pick your spot early on the stages – Saturday and Sunday. The show-off session (machines will be on display) is scheduled for Friday – New Kingston AT 6pm.
Cecil Munroe Gleaner On-Line Writer