February 7th, 2016
We know. In our search to create a more just, equitable and simply livable society, we have to continually find different, innovative ways of getting important messages across – especially to our youth.
One of the ways is storytelling, a tradition embedded in the Jamaican psyche. It seems to be undergoing a kind of revival – an update, if you will. It is no longer one person (usually a woman) telling an Anancy story to a group of children or adults; although this much-loved tradition will undoubtedly continue in more or less its usual form. We will always love and revere Louise Bennett, whose influence remains strong and who has inspired many.
Now for the updating. Take dub poet and "Kriativ Aktivis" Randy McLaren, for example. I wonder if Miss Lou, who would be sitting in the front row, might enjoy his raps, all imbued with the urgency of youth. I have a feeling Miss Lou would enjoy his performance thoroughly, although some of the language might baffle her a little. Language changes all the time – which is why we need to find new ways, all the time, to communicate messages about the issues troubling our society.
We also have the humorous poet Dr. Michael Abrahams, whose strong sense of social justice permeates all his work. He may not always be telling a story. It is often more of a background narrative, picking up on the threads of current events. He is provocative, he pulls no punches, and he is entertaining at the same time. You start to chuckle, even if the topic and the intent is deadly serious. Dr. Abrahams recently produced a video called "We Nuh Want ZikV" and has a Facebook page of the same title that keeps us all up to date on developments related to the disease.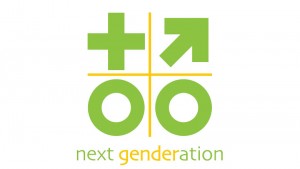 Both these individuals make us smile, with their wit and their facility with words. Our interest is piqued. We are alert in our enjoyment. And at the same time, we are learning something new, or perhaps finding new insights into an issue that we hadn't been quite paying enough attention to. McLaren's Articulet drama company, for example was commissioned to produce four dramas for the recently completed Next GENDERation Initiative in Jamaica, funded by the World Bank. The project, which placed the struggle with violence among Jamaican youth squarely in a gender context, launched its multimedia toolkit on January 28 in Kingston. The toolkit includes a range of educational videos, animations and material to sensitize young people on issues including bullying, gang violence, intimate partner violence and sexual violence. The toolkit will be distributed in schools to teachers, counselors and social workers. You can also find it at the Youth Information Centres website here: youthjamaica.com/content/next-genderation-toolkit-O
The first of Articulet's dramas (they were more than "skits") at the launch event was about a teenage girl who was bullied at school (by girls and boys) because she was "too black" and had big eyes. "I wish me did invisible," the victim says, her eyes red with tears. Her mother gives her an empowering talk, and with growing conviction she asserts herself. Her name means "beautiful flower," she tells her tormentors. "I am black and mi love it…Mi love myself." But beyond her improved self-esteem, she develops a supportive and co-operative friendship with her main antagonist – a girl who, as it turns out, is barely literate.
There were sighs and murmurs (and sometimes laughter) in the audience during the performance – especially among the youngsters from Dunoon Technical High School who attended. As for me and a young activist sitting next to me, we dabbed at our eyes and asked each other if our mascara was still intact. These dramas are intended to spark discussion. There was no doubt the audience had many thoughts to express, and a few tears to shed.
In the second drama, "Birthday Talk," a mother and daughter slowly and painfully open a discussion on sexual violence, after the daughter reveals that she was raped by a cousin when very young. Their conversation, as the mother determinedly sets up a table with cake and a gift for her daughter's birthday, moves from resentment and denial to understanding and mutual support. Again, I am afraid tears flowed; but this was more than an emotional catharsis. A deeper understanding of the issue of sexual violence (including the importance of not blaming the victim) came to the surface, and was not lost on the audience. We know that following these dramas, there would be much exploring of the issues. Perhaps the audience will tell their own stories.
Although the dramas are available on video at the youthjamaica.com website, Articulet performs them live in various locations, wherever required. Besides praising Randy McLaren for the high standard of these productions, one must add that the acting by these young people is remarkably good. One of them, Julene Robinson (who played the bullied schoolgirl) will be attending the Rose Bruford College to study ensemble performance this year.
So, videos, jingles, animations and social media memes are all wonderful and certainly have a role to play. However, there is nothing quite like the personal, very particular experience of live performance. We are, after all, humans and we like to connect.
And, as the MC Empress Golding (Talk Up Yout) put it: "Everybody has a story." 
Let's sit down and listen.
Tags: Articulet, bullying, children's rights, drama, dub poetry, Dunoon Technical High School, Empress Golding, gang violence, gender equity, gender-based violence, intimate partner violence, Jamaica, Julene Robinson, Louise Bennett, Michael Abrahams, Miss Lou, Next Genderation, Randy McLaren, Rose Bruford College, sexual violence, social media, storytelling, Talk Up Yout, World Bank, youth empowerment, Youth Information Centres