March 23rd, 2016
Gary "Butch" Hendrickson is the kind of Jamaican businessman it's hard not to like. He is clearly not one for grand speeches that highlight his struggles, his achievements and his philanthropic acts – although these are many. Others must highlight these things, because he does not talk about himself. It's all about the bigger picture – about Jamaica – for Mr. Hendrickson.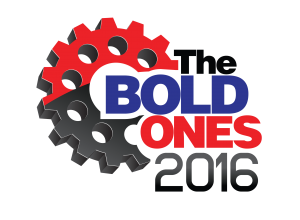 Last week, the Chairman of Continental Baking Company Limited (National Bakery) announced the fourth group of Bold Ones – seven entrepreneurs who will benefit from an infusion of marketing and publicity during the next two years; this is so invaluable for small companies, who usually do not have the time or resources to embark on a marketing campaign that they so badly need when starting out. They are called "New Champions of Manufacturing," because they have already demonstrated their determination and grit in getting started, creating employment and producing something of excellent quality. Each of them had bright displays of their products and were eager to talk to those attending the launch. The island-wide search by National Bakery's Director of Operations Steven Sykes was over. The new businesses selected are no more than seven years old, employ at least five people, and use indigenous materials to manufacture their products. And, importantly, they are tax-compliant.
There was an energy in the room; it was palpable. Business Access TV – the brainchild of young broadcast journalist Kaneal Gayle – was there. Look out for the Bold Ones' advertisements on National Bakery trucks for the next two years!
In his usual delightfully blunt manner, Hendrickson declared: "Jamaica has been 'poised for growth' for too long." He believes Jamaican entrepreneurs must seize the day, while economic conditions are relatively favorable, with stable commodity markets and fairly low oil prices. Now is the time, he suggested. He firmly believes in heightened public/private sector collaboration. Yet the issue of trust remains, and Hendrickson did raise this: "We want to be in the room with Government," he commented. "But we must be trusted to be in the room… There must be mutual respect." A signal to the new Holness administration, no doubt. Mr. Hendrickson is a straight talker.
On the subject of the public sector, Hendrickson is concerned about perceived political barriers to service in public life. He believes in the volunteer spirit of Jamaicans, observing: "People are willing to help – without any personal agenda." As for himself, he asserted he has no political affiliations: "I just have one tag: Jamaica and done." In this vein, his National Baking Company Foundation has supported Food for the Poor, the Union Gardens Infant School (a J$175 million project in partnership with Glen Christian's Cari-Med/Kirk Distributors Foundation), Crayons Count, Mustard Seed Communities, Missionaries of the Poor, St Patrick's Foundation, Talk Up Yout, and Bustamante Hospital for Children. Mr. Glen Christian of Cari-Med Limited, says Hendrickson, is a man after his own heart. "We see eye to eye," he said. "People call us the Gang of Two!" 
Valerie Crawford of EXIM Bank, who presented on the Bank's SME Loan Facility, put it in a nutshell: "Butch does not just talk. He acts."
It's my firm opinion that we need more Butch Hendricksons. Let's get down to work!
The Bold Ones 2016 are:
Mrs. Hellen French, Coldbush Organics Limited
Ms. Marie Wilson and Ms. Maria Wilson, DeJaFrut All Natural Sorbet
Mrs. Antoinette Davis, Ettenio
Mr. Richard Harris, Shavuot International Holdings Company Limited
Mr. Garfield Spence, Tritronic Electronics Limited
Mrs. Allison Turner, Turner Innovations Limited
Mrs. June Gottgens, Umium
You will be hearing more from them. They are going places!
Tags: Bold Ones, Business Access TV, Bustamante Hospital for Children, Crayons Count, entrepreneurship, Exim Bank, Food for the Poor, g, Gary Butch Hendrickson, Glen Christian, Jamaica, Kaneal Gayle, manufacturing, Missionaries of the Poor, Mustard Seed Communities, National Bakery, St. Patrick's Foundation, Talk Up Yout, Technology, Union Gardens Infant School, volunteerism