April 17th, 2016
Makeda Bawn and I are dodging raindrops on the campus of the University of Technology (UTech). We move from the Island Grill outlet (where a noisy game of dominoes dominates) to a set of waterproof concrete tables and chairs under a small tree. Warm, wet drops start falling. So, on to the Library, where Ms. Bawn, with an air of determination, negotiates her way in with me, so that we can (quietly) finish our discussion. By that time, the rain has stopped. It's in a fickle mood.
"Phase Three inspired me to study," says Ms. Bawn, a first-year student on a four-year Media and Communications course at UTech. In the summer of 2014, she was one of a group of young Jamaicans, who graduated from two intensive (free) one-week workshops on videography hosted by Phase Three Productions. Their hands-on experience was guided by expert presenters and facilitators. The project was the brainchild of Phase Three's co-founder and co-owner Dr. Marcia Forbes, in celebration of its thirtieth anniversary. At the end of their program the young people toured King's House and met with Governor General Sir Patrick Allen.
"The course at Phase Three gave me a confidence boost," says Ms. Bawn. She enjoyed the discussions that grew around her work and that of her colleagues. They motivated her further: "I loved the feedback." She appreciated the team work. "It prepares you for working outside," she said, noting that to be a good "team player" is essential in the media world. The trainees also received a great reference book on videography, and learned Final Cut Pro, an important video editing program. Each trainee produced a short film (the Governor General has a copy of each of them). I recall Ms. Bawn's film quite vividly: It was a rather spooky, atmospheric piece, filled with shadows, haunted by slave spirits and filmed in a small ruined building. This genre appeals to her. So at some point in the future, you may expect a feature length film that will send shivers down your spine, directed by Makeda Bawn!
It's clear that she has a leaning towards science fiction and fantasy. One of her favorite films is the scifi mystery Interstellar. She also loves the television series Supernatural, she says, adding: "I like the surreal, done in an artistic way." With her growing interest in photography, the ground-breaking work of Jerry Uelsmann inspires her. If you don't know him, take a look at Uelsmann's online portfolio and browse through his dreamlike photographs.
Now, Ms. Bawn is exploring all the possibilities, challenges and opportunities in the field at UTech. She is developing her skills as a videographer and as a writer. Her first year is nearly over, but already she had co-produced other students' projects and even acted in a third year student's film (she gets involved). She has designed a website from scratch, produced YouTube videos and learned how to use PhotoShop. She has a portfolio of over thirty photographs. She has worked on documentaries and promotional videos, written some scripts and done voice overs. "There's a lot of practical work – you have to go out there," she said, with a gleam in her eye.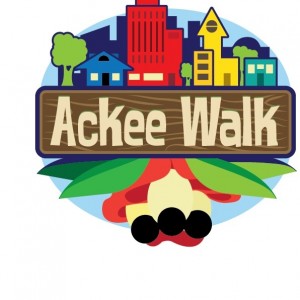 In the UTech Library and out of the rain, I ask Ms. Bawn what she is particularly enjoying at the moment. She tells me she might be leaning towards the writing side of things – online and print. She is also interested in television production. A project that she is especially proud of at the moment is the children's animated puppet show Ackee Walk on Television Jamaica, created in partnership with UNICEF Jamaica. It is the first of its kind in Jamaica, and in its first season. Designed for children aged three to eight years, it follows the adventures of two characters, "Kingston" and "Lucea." Firmly embedded in Jamaican culture, Ackee Walk teaches the young ones about their rights and responsibilities. Ms. Bawn is an actress on the show – conceived and produced by Emprezz Golding – and is excited about the possibility of co-writing in future seasons.
Her smile grows broader as she talks about the wide range of children's rights themes on the program – and then reveals: "I am Lucea!"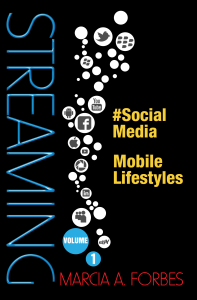 How does she see the role of social media in the Jamaican landscape, overall? Ms. Bawn affirms that social media plays a critical role. Dr. Marcia Forbes' books, especially Streaming: Social Media and Mobile Lifestyles, have been an influence on her. No one else was looking at the phenomenon from a local perspective as she did, says Ms. Bawn. She believes that women will play an increasingly important role in Jamaican media, especially in television production: "Women will make their mark." She is not happy about the well-worn (and negative) themes of films about Jamaica – mostly drugs, guns and gangsters. She believes we need to get away from those stereotypes in film and in the media in general. There is much, much more to Jamaica than crime and violence, she says; but the film industry needs much more investment and more "creative minds." She has met local filmmaker Storm Saulter, and enjoyed the film Better Mus' Come, the romantic drama One Love and of course, the classic The Harder They Come.
How is Ms. Bawn feeling, and what are her plans for the upcoming summer vacation? "I am tired," she confesses, "but enjoying it all." She has personal health struggles – she is asthmatic, and (at her young age) Degenerative Disk Disorder. She is hoping for an internship so that she can continue working and learning through the summer.
Her eyes shine with enthusiasm, and also a calm focus. We can expect to hear more – much more – from Makeda Bawn in the future.
You can find Ackee Walk on Facebook, Instagram and on YouTube. It airs every Saturday morning at 10:35 on Television Jamaica.
Tags: children's rights, Emprezz Golding, film-making, Governor General, journalism, King's House, Makeda Bawn, Marcia Forbes, media, Phase Three Productions, social media, Storm Saulter, Technology, Television Jamaica, training, UNICEF Jamaica, University of Technology, UTech