August 15th, 2016
We all know the importance of networking. But it's not something that comes naturally to us all; in fact, it's very often a skill we have to acquire. "Working a room," for example – literally walking round, introducing oneself and starting conversations with complete strangers – is not an easy task, even when you know that the people you want to meet could make all the difference to your business. Conversation, and making connections, is a fine art. It has to be done right, and can make a huge difference for your business.As we know, micro small and medium enterprises (SMEs) face particular challenges in Jamaica. Access to markets, and access to capital are two major hurdles.
So the Jamaica Chamber of Commerce's (JCC) Gender and Development Advisor Darine Benamara has planned a breakfast series for woman entrepreneurs, focusing on different aspects of networking. Why is it for women? Because men have their own ready-made networks – the "Old Boys' Club," if you will. Their connections are long-established and firmly entrenched, both formal and informal. As regional studies have discovered, very often women are often excluded from these groupings, but realize that they are at the heart of business. They have to build their own contacts and often find this aspect of establishing and maintaining a business rather daunting. Women-only business networks exist, and are often effective support systems. However, very often it's not the size of your network, but the quality that counts – whether it includes men or is exclusively women. Knowing lots of people is one thing; knowing the right people is another.
The series of six breakfasts at the JCC's head office, beginning September 6, will take place in a friendly, relaxed and non-competitive atmosphere. Networking is strategic, so one should start with a plan and a vision. The discussions will cover areas such as "marketing yourself," following up with contacts (very important!) and building relationships. Of course, making those meaningful, genuine connections cannot take place without the use of social media, which of course is a very useful tool; this will be the topic of the final breakfast.
Here is some more information about the series coordinators/presenters, both with great experience internationally and in Jamaica:
An international business consultant, Katrine Smith offers significant expertise in facilitation, peer learning and mentoring for women in business as well as in entrepreneurship, innovation, incubation and acceleration for starts-ups and SMEs.
Ms. Smith presently provides technical expertise to the infoDev/World Bank's Women Innovators Network in the Caribbean (WINC). Accomplishments include WINC's region-wide Acceleration Programs and Grow your Business workshops for growth-oriented women entrepreneurs, with associated up-skilling of trainers and facilitators; in-depth assessment of women's entrepreneurship in the Caribbean; fostering networks and building an online community of 2,300+ members; and strengthening the region's entrepreneurial support ecosystem.
Ms. Smith has worked with international donors, commercial enterprises and non-profit organisations across the Caribbean as well as in Europe, South America, Africa and Asia.
Darine Benamara provides substantive advisory and technical contributions and guidance in the area of gender equality to NGOs, Governments and the private sector, particularly regarding raising awareness of the need for gender mainstreaming. Her professional remit includes conducting gender audits and contributing to the implementation of capacity building in activities to bring forth gender equality.
She was the National Manager of UN Women Canada and successfully launched the HeforShe campaign across the country.
Ms. BenAmara has served in various critical functions, supporting women in Africa, North America and the Caribbean, economically, socially and politically.
Details of the workshops are as follows:
Build a networking strategy and set up your goals (Sept. 6, 2016)
Get prepared before a networking event (Oct. 4, 2016)
Work the room (1) (Nov. 1, 2016)
Work the room (2) (Dec. 6, 2016)
Following up to build and develop lasting relationships (Jan. 10, 2017)
Get the most of social media for networking (Feb. 7, 2017)
Registration Fees:
JCC Member: $2,500+GCT per event / Non-Member: $3,500+GCT per event
!!! For persons who register for 4 or more sessions:
JCC Member: $1,500+GCT per event / Non-Member: $2,500+GCT per event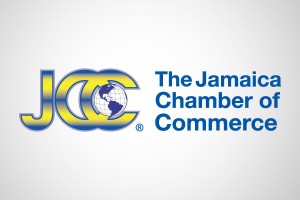 Tags: business, Canada, Caribbean, children's rights, Darine BenAmara, entrepreneurship, gender equity, Jamaica Chamber of Commerce, Katrine Smith, networking, social media, UN Women, Women Innovators Network in the Caribbean, World Bank