March 17th, 2018
There is nothing like a trip out of town. On arriving at the orderly, well kept and friendly St. John Bosco Boys' Home in Hatfield, Manchester, we felt the softer, cooler air. And the quiet. These are rare commodities in the City of Kingston.
We were there for the launch of a new chapter of the Caribbean Community of Retired Persons (CCRP) – the Central Jamaica Chapter, to be precise. We entered a spacious hall with a smooth wooden floor and pastel coloured walls, where tables were set out with white tablecloths and a sprig of yellow flowers in a glass vase.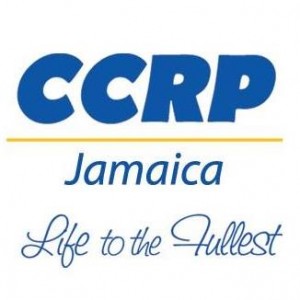 So, you may ask: What, or rather who is CCRP? It is a membership organisation founded in 2010 and registered under the Charities Act, for Jamaicans aged fifty and over. It has 2,200 members islandwide, and it is growing. Founder and Executive Chairman Jean Lowrie-Chin explained that CCRP's head office is at the modern, colourful, Phoenix Central at 2 Phoenix Avenue in Kingston. This is a smart, well-designed and accessible building, which also houses her 30 year-old public relations firm, ProComm. Ms. Lowrie-Chin decided she wanted to "give back"  to society; in particular, to our senior citizens, who are now slowing down the pace of life a little, but are by no means at a standstill.
Dr. Owen James, who has a medical practice in Mandeville, gave a delightful overview of the benefits for CCRP members. Not only do these include major medical insurance at excellent rates, but also discounts from dozens of retailers and service providers. There is also, not to be forgotten, the social side of things: regular day trips, monthly Wellness and Lifestyle afternoons, and more. This aspect of CCRP's offerings is important – companionship, fun, friendships. We can, after all, make new friends at any stage in our lives. There is also a Caring Committee, which provides support when needed to members who are facing challenges in their lives. "There is no need to apologise for ageing," said the good doctor, with a ready smile.
Ms. Lowrie-Chin believes there is a growing need for advocacy on behalf of our seniors. We are hearing too many stories of elder abuse, she noted. There is a need to put laws in place specifically to protect the elderly, and to update other laws that ensure their human rights. There is quite a lot of work to do in this area, and CCRP aims to be a voice for the elderly, in the future, by engaging our leaders. For this purpose, as Ms. Lowrie-Chin noted, "There is strength in numbers."
Throughout the event, there was animated conversation among the group of Central Jamaicans gathered in the hall. They clapped heartily when someone said: "Kingston is not Jamaica!" Two Executive Members were elected: retired nurse Ms. Sonja Allen and retired businessman Mr. Leighton Ritch. While Kingston is CCRP's head office, the aim is to build the chapter's membership, with a view to its members organising their own local events and activities. There were several suggestions from those present for excellent field trips: YS Falls and the Black River Safari, among others.
The question and answer session raised several issues. There was a question about assisted living facilities. There is a need for these across the island, several agreed. Jean Lowrie-Chin promised to invite developers to a meeting to discuss housing needs for elders. There were also questions about relief for property taxes; recently, and very sadly, a 99-year-old man in St. Elizabeth was brought in court for failing to pay up. Partnerships were also discussed: next week, the Jamaica Association of Local Government Officers (JALGO), led by Helene Davis-Whyte, will launch its Local Government Pensioners' Association, working with CCRP to improve the quality of life for retired local government employees. In Central Jamaica, there is also the possibility of closer links with the returning residents' association.
Security was, inevitably, a topic that cropped up. The elderly often feel particularly vulnerable. CCRP's discount partners in this area can help members secure their homes and property, but security is about more than locking up your house. There was agreement that Neighbourhood Watches need beefing up in some areas, and CCRP will seek to engage the Jamaica Constabulary Force on this matter.
After all the discussions, hunger and thirst descended on the gathering. There were stacks of sandwiches and muffins at the back of the hall, and tea to be sipped. Meanwhile, the CCRP team was busy chatting, getting to know people – and signing them up.
Senior citizens are a loved and respected part of our society – a society that is steadily becoming "greyer," as former Prime Minister Bruce Golding noted in a speech recently. As active and valued members of society, Jean Lowrie-Chin reminded the new CCRP chapter:
"Our voices count."
If you would like to know more about CCRP, like their Facebook page or contact their office at 469-1944 from 10:00 a.m. to 2:00 p.m., Mondays to Fridays.
Tags: advocacy, Bruce Golding, Caribbean Community of Retired Persons, CCRP, central Jamaica, Dr. Owen James, elder abuse, elderly, elders rights, Helene Davis-Whyte, housing, human rights, JALGO, Jamaica Association of Local Government Officers, Jamaica Constabulary Force, JCF, Jean Lowrie-Chin, Kingston, Leighton Ritch, local government, Manchester, pensioners, retirees, returning residents, senior citizens, Sonja Allen, St John Bosco Boys' Home, volunteerism