September 15th, 2018
"Let our own light shine."
Nikeisha Sewell Lewis, Executive Director of the Women's Resource and Outreach Centre (WROC) always inspires confidence and a sense of belief – in self, but especially, belief in others. In this case, it is the over 60 young people WROC has worked with over the past six months under the Skills for Integrity Building Programme, a partnership with National Integrity Action (NIA) funded by USAID. I attended the Graduation ceremony at the cosy Alhambra Inn last month.
It has not been an "easy road" as the song goes – but the work WROC does is not easy work. These young people are from very tough neighbourhoods in and around Trench Town. There were moments of stress; there were tears. Nevertheless, in her usual sincere and empowering way, Ms Sewell Lewis told them: "We are proud of you, and we will continue to support you."
So what did the skills integrity training consist of? Key components of the programme are Human Rights; Gender Equity; Parenting and Family Planning; Sexual and Reproductive Rights; Self-Development and Life Skills; and How Corruption Affects Our Lives. I spent some time talking to one group about the responsible use of social media. Their trainer, Ivan Coore, is a marvel. He is the epitome of patience, calm – and firm discipline; he does not stand for any nonsense. Mr Coore noted the progress among the graduates. The end result (seated at tables, looking a little self-conscious, dressed in their best) was "very gratifying," he added, telling the young people, "You have put yourselves together well."
Graduates from the three-week Summer School Programme (a partnership with the Jamaica Social Investment Fund, JSIF) were there, in addition to the 32 young people who completed the six-month course. Of these, 23 gained passes in Mathematics and English – the essentials – and 25 have gone on for further training at HEART/NTA.
Several valedictorians also spoke at the Ceremony. Mansfield Greensword described the group as "like family." He added that what he learned, above all, was "respect for life and what it brings." Paulette Lyons Shaw said that she "learned to overcome her fears" and to believe in herself. The students learned, also, that qualifications alone are not enough; the "right attitude" is always important for further growth and development and for the ability to transform the community.
There was a moment of real sadness, however. Young Shakeem Todd, who should have been sitting at the table with them, had just passed away from pneumonia. Shakeem was a young man with special needs; he was wheelchair-bound. "He was fearless, every day," said his colleagues. His death is, in many ways, an illustration of the precariousness of inner-city life. One of WROC's concerns is not only to improve access to services such as healthcare for residents – but also to address the lack of awareness and information. Residents don't necessarily know how, when and where to get help. This isolates them. Being armed with the know-how improves confidence and strengthens the community.
WROC launched its three-year Strategic Plan on August 16, combining the launch with a Parents and Play Day, exhibition and public broadcast at the Church of Latter Day Saints on Rousseau Road, not far from their office. Everything WROC does is with the community in mind. This includes partnerships with faith-based groups and organizations such as NIA and Fathers United for Change. The Strategic Plan is a slightly ambitious but powerful document, a roadmap to a new, inclusive and sustainable community.
"Allow the youth to empower themselves."
On September 29th, 2018 at 7:00pm WROC will have its official fundraiser at The Deck, 14 Trafalgar Road. It will be an evening to unwind and have fun, all for a good cause. $1,200 per ticket. 
Please contact WROC at 876-929-8873 or send us a message to purchase your tickets from now.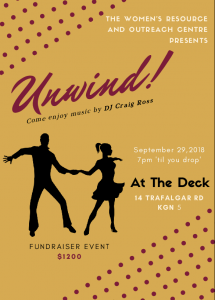 Tags: corruption, education, gender equity, HEART, integrity, Ivan Coore, Jamaica, Jamaica Social Investment Fund, JSIF, Kingston, National Integrity Action, NGO, NIA, Nikeisha Sewell Lewis, Skills for Integrity, social media, special needs, Strengthening a Culture of Integrity, sustainable development, training, USAID, Women's Resource and Outreach Centre, WROC, youth at risk