November 20th, 2019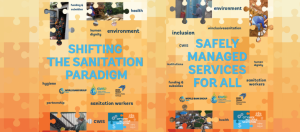 World Toilet Day is a rather awkward title for a very important day. One imagines the whole world sitting on a toilet. Of course, that is the point. The whole world is not sitting on a toilet. In fact, 4.5 billion people do not have access to proper (by proper, I mean safe) sanitation and 2.3 billion do not have even the basics. Only 39 percent of the world's population has safe sanitation.
Unfortunately, it also coincides with International Men's Day, which was enthusiastically celebrated in Jamaica this year. No one cares about toilets – or the lack of them. And there were are some unkind jokes (mainly from women) when Jamaicans realized the two days coincided.  Ah well.
It is, one supposes, only natural for us not to wish discuss topics such as open defecation. And yes, this does take place in Jamaica – and was even highlighted in a television report a year or two ago. In fact, in 2015, 892 million people across the globe practice it. We would like to pretend that this does not happen in Jamaica. However, I myself witnessed a homeless person in Kingston defecating openly on a piece of waste land near the National Stadium very recently.
I quickly looked away, not out of physical revulsion but because I felt, instinctively, that he needed privacy. It was a very difficult episode. I suppose the overwhelming emotion for me was sadness. But how did the man himself feel?
How does the lack of proper sanitation – not even a pit latrine – affect a person's dignity and sense of self-worth?
In poor communities, especially "informal" ones, sanitation is generally very poor. Residents often used the (now banned) scandal bags and then threw them and the contents away, up in the air. This practice is called "parachuting." These "toilet bags" are also dumped into gullies and then washed out to sea. I am not sure what is happening, now that these bags are in short supply.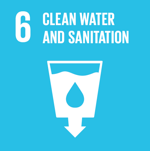 There is an SDG for this. The UN's Sustainable Development Goal #6 refers to Clean Water and Sanitation. Efforts are being made (for example, by the World Bank in India) but need to be scaled up and at the same time brought to people at the community level.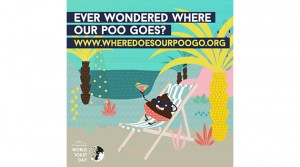 Public education and a certain amount of self-help is required. But so is political will and commitment to the issue. I have heard the Minister with the water portfolio rightly talk about improving water supplies, coping with drought, etc. This is all critical stuff and of course closely linked to sanitation. But I have never heard the Minister talk about…sanitation. In fact, I am not sure that this falls under his portfolio.
Let us not forget, also, the particular challenges faced by women, during menstruation and pregnancy. This is a serious issue in almost every developing country, including our own. It is often swept under the carpet, except by one or two advocates such as the exceptional Shelly-Ann Weeks, whom I interviewed here.
According to the Pan American Health Organization (PAHO), poor sanitation leads to the deaths of 580 children each day in the Americas, and causes several diseases such as intestinal worms, trachoma and schistosomiasis.
Why does sanitation matter so much? Practice Manager for the Africa Region with World Bank Water Global Practice Maria Angelica Sotomayor said recently:
The benefits of tackling the challenges of sanitation are manifold: improved sanitation leads to lower disease burden, improved nutrition, reduced stunting,  increased attendance of girls at school, healthier living environments, improved quality of life, increased job opportunities and wages, the improved competitiveness of cities, as well as economic, environmental and social gains to society more broadly.
This year's theme for World Toilet Day was "Leaving No One Behind." We will be leaving thousands behind, right here in Jamaica, unless we start having a conversation about safe sanitation. Consistently – not every other year, but throughout every year. After all, sanitation is not only a health issue; it is a human rights issue, and of course causes environmental harm that affects public health. As noted above, it is also an economic issue.
Sometimes we have to face up to "uncomfortable" topics – especially those that have far-reaching impact.
Tags: children, gender equity, human rights, International Men's Day, Jamaica, Kingston, Maria Angelica Sotomayor, open defecation, PAHO, Pan American Health Organization, sanitation, SDGs, Shelly-Ann Weeks, sustainable development, Sustainable Development Goal, United Nations, water, water resource management, women's health, World Bank, World Toilet Day