Author :
cmunroe
At Dexterities any motor vehicle you own, assuming it is road worthy and safe may be entered. A course is laid out, usually using tyres and cones. The drivers then negotiate the various twists, turns and brief straight sections. The driver who records the quickest time is the winner of the event. Yes, each run is recorded using modern timing equipment and hand held stop watches (for back-up).The nature of the event demands a repertoire of driver skills and also preferably a particular type of car.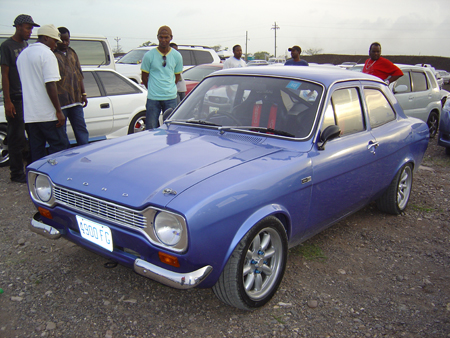 Performance Cars
This is the year labeled 2009, a far cry from the 70's and early 80's,but when you attend  a dexterity you may be confused, even a little bit – thinking that you were caught in a time warp. Did we finally build the time travel machine? Are we now able to revisit the days of old? Did we find the fountain of youth? Unfortunately, when you ask the price of a drink or a plate of food, reality would set in and the exorbitant price given, apart from indicating how useless your hard earned dollar is, the humbling experience would bring home the fact that, you are still in a financially embarrassing era- 2009. At a Dexterity event, the abundance of rear wheel drive cars will never cease to amaze. If you want to see grown men, or in some cases much older men behaving like children with new toys, attend the next Dexterity event.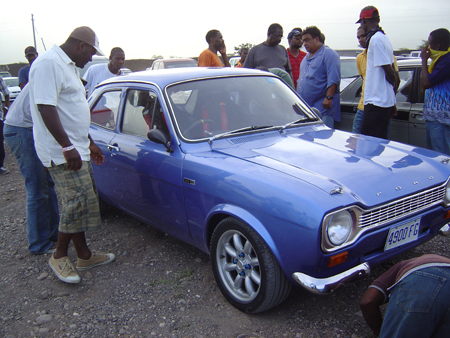 At Dexterity #3, as I walked the parking area, the performance cars we know, adore and worship were present and accounted for. Machines which were present include : countless Evos, including the rare Evo wagon(Bolt's Evo wagon), Subaru Wrx's (sedans and wagons), a silver Nissan Skyline GTR (with a body kit), a light green Toyota Supra (first time I have seen this car),several clean BMW's, including Danny's super clean twin turbo machine (BMW), which was parked next to Paul's Evo X (King Midas), numerous fast Honda's (don't crucify me now) Honda Integra Type R (dc 2 – dc 5) Euro R's, Turbo- charged Hondas and the list goes on.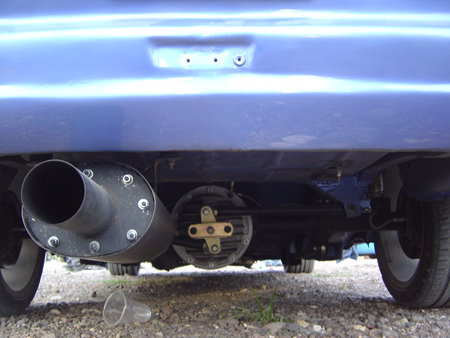 Rear Wheel Drive
You would not have enough fingers, toes and whatever else you want to use, to count rear wheel drive Toyota Starlets, SR5, Corolla DX (sedans and wagons) and Ford Escorts. They were visible on the course and in the parking area. During a break I saw a group of persons engaged in a discussion next to a car. As I drew closer, I realised that there was a constant stream of persons walking towards the car. As the newcomers joined the discussion, a few of them kneeled to look under the car (at the front and at the back), others had their faces glued to the windows to get a good look inside, while others were walking around the car, admiring the paint job and the body work. As I stood next to the car, I listened to their comments and made my own observations. As I stated earlier, the parking lot was filled with performance a cars and as I looked around I did not see a crowd around them. But here I was in the middle of what was now a crowd of enthusiasts, admiring an immaculate 'old school' car. While I was looking at the car, it was evident that the owner mixed a potion of love, time and money, which allowed him to successfully create a show car, which maintained a prominent presence, even when surrounded by the current generation of performance cars. The old school car which brought us to our knees literally (I had to kneel like everyone else, to look at the back end) was a Ford Escort – you had to see it to believe it!