May 27th, 2016
Do we think about the health of our seas, which occupy seventy-one per cent of the Earth's surface?  Or do we just assume they are managing just fine?
It's a funny thing, but I believe we tend to think "out of sight, out of mind" when it comes to the ocean. We rarely peep beneath the surface – unless we are engaged in some kind of water sports. Unless we see something actually on the surface (like the garbage, largely plastic bottles, that bobs up and down in Kingston Harbour after heavy rains) we assume all's well.
We are island dwellers, but our relationship with the sea that surrounds us on all sides is somewhat ambivalent. It is the source of much wealth (through tourism) and provides a living for our thousands of fishers and their families. Globally, an estimated 800 million people depend at some level on coral reef systems alone. We love and admire the beauty of the Caribbean Sea (on the surface) and there is nothing better than going down to the coast and just lapping it up. "The beach" is a constant lure for Jamaicans in all walks of life; it's an escape, the epitome of relaxation. Quite simply, the sea makes us happy.
The other side of the relationship is not such a happy one. We treat our oceans as garbage dumps. We assume that they will absorb all the filth we put into them – whether it's untreated or partially treated sewage, industrial effluent, ship pollution, or the runoff of chemicals used in agriculture. We have taken too much from the sea; around the world, around 90 per cent of our ocean fish are either over-fished or have reached their limits. We somehow believe our beautiful, much-abused sea is "self-cleaning."
Yet, we know that our seas are more fragile than they look. They now also have to contend with the challenge of climate change. There is growing evidence  that the chemical makeup is changing; acidification is growing and there are reports that the amount of oxygen in our seas is becoming depleted. Sea level rise is already a concern for islands. This will inevitably have a harmful effect on our marine life – and on our own lives.
That strong, intense connection between the oceans and the people of the islands is undeniable. So, as World Oceans Day approaches, a number of programs are under way that will help create a more balanced relationship – one in which we humans are "giving back" to the sea that has already given us so much. Some of these efforts are already reaping success, clearly demonstrating that the delicate balance can be redressed.  The Caribbean Fish Sanctuaries Partnership (C-FISH) Initiative (led by INTASAVE-CARIBSAVE Group and funded by UK Aid) has helped to establish new ways of earning a living – sustainable livelihoods for fisherfolk, including art and crafts. The C-FISH Fund will continue after the four-year project ends. You can find out more about this project at http://www.c-fish.org  The Oracabessa Bay Special Fishery Conservation Area is showing great results: a 2011 – 2014 survey by the National Environment & Planning Agency (NEPA) shows a 31 per cent increase in coral cover, a more than 1300 per cent increase in fish biomass – and the mean fish size has more than doubled. The Ministry of Tourism/Jamaica Environment Trust Clean Coasts Project includes underwater cleanups and a major focus on how solid waste reaches our seas and our beaches, via rivers and gullies. The Nuh Dutty Up Jamaica campaign has done much to raise awareness of the problem of waste – especially plastic – and especially among our youth. Its recent public forum was "standing room only" (yes, people do care). New initiatives, such as the recently launched Alligator Head Foundation in Portland, and a project to deal with marine trash –  to be launched this summer in Jamaica and Panama – show that people are taking our seas seriously, and not just in the context of tourism.
After all, healthy seas mean happy (and healthy) people.
I ate a delicious meal of fish and bammy in Port Royal yesterday. As I reflected on the two rather small fish on my plate (about ten years ago, it would have been one large fish) I thought to myself – we have no option. We have to do everything we can, whether directly or indirectly, to help our seas. They are calling out for help, right now. Whether it is through foundations or overseas funds, or our own very important actions on a personal level – there is much to be done.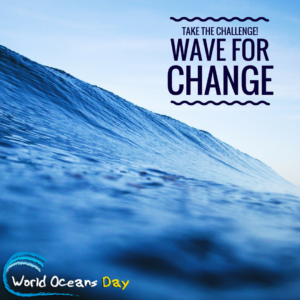 Wednesday, June 8, 2016 is World Oceans Day. It is a day (which has been around since 2003) to celebrate our oceans – and to take actions that will in some way protect them. The website has a number of suggestions for group and individual action projects – including the "Better Bag Challenge" to reduce the number of plastic bags – and plastic in general, the curse of our local seas. It has lots of fabulous social media tools, too. Take a look: http://www.worldoceansday.org
CARIBSAVE in Jamaica is spearheading the World Oceans Day campaign locally. If you'd like to discuss further, contact Heather Pinnock at (876) 632-3075 or heather.pinnock@caribsave.org.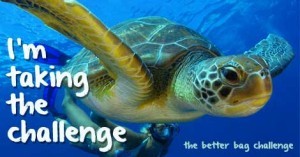 You've heard of the Green Economy? Well, let's start "Thinking Blue." And "Acting Blue."
Tags: Alligator Head Foundation, C-FISH, Caribbean, Caribbean Fish Sanctuaries Partnership, Caribbean Sea, CARIBSAVE, Clean Coasts Project, Climate Change, fish sanctuaries, INSTASAVE, Jamaica, Jamaica Environment Trust, marine environment, Marine Protected Areas, Ministry of Tourism, National Environment and Planning Agency, NGO, Nuh Dutty Up Jamaica, oceans, Oracabessa, overfishing, pollution, Port Royal, Portland, social media, sustainable development, tourism, UK Aid, World Oceans Day